Printing your own labels in-house can make a lot of sense...
Different label types printed in short print runs – where and when you need them. Simply put: print your own labels, it's DIY printing.
Ultimate flexibility for your production process  that only in-house label printing can offer. 
We are here to advise you about the most suitable and most efficient production alternative: either printed by us on our industrial production lines or on your own in-house printer – or a combination of both.
The classic in-house overprinting solutions is thermal transfer print using mono-colour ribbons. Alternatively,  a black-only termal direct printer which requires a thermal sensitive label material might be perfectly adequate.  For both applications, we supply plain materials or, if colour is required, pre-printed stock for mono-colour overprinting.
Often, a two-pronged approach with in-house printing for for smaller runs and outsourced printing of larger production is the ideal solution. Desktop colour label printers can do it all: print the entire label in colour and add variable information at the same time. Pre-cut plain labels made from a pre-cut ink-jet receptive material will get you started with your in-house printing. 
Please contact us if you want to receive free printed samples of your artwork produced on the Epson colour printer range.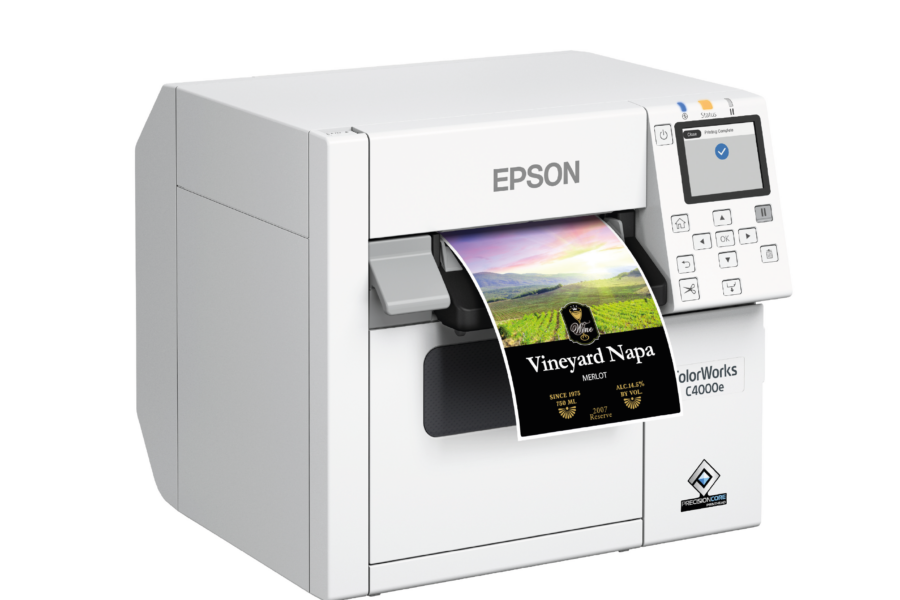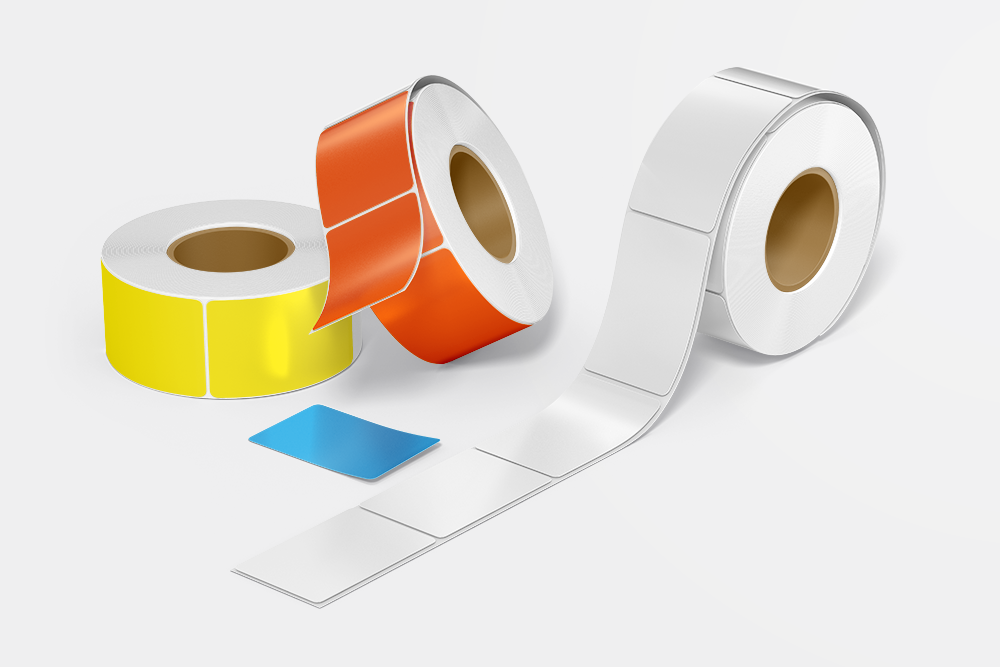 Plain white or colour tinted labels for in-house over-printing
Plain labels usually fall under these categories: glossy or matte, white, colour-tinted, pre-printed, suited for thermal transfer or thermal direct printing – available with a choice of adhesives including permanent, peelable, freeze, high temperature and eco options.
We offer to analyse your specific requirement and propose a cost effective, yet functional solution for your particular over-printing job. 
In-house printing. The essentials:
Desktop label printer & software – The choice is large, we are here to advise
Label material – Either as a continous material or pre-die-cut to your required label size or shape
Consumables – An adequate supply of compatble ribbons or inks to get you started
Start printing – After loading the consumables into the printer and having made yourself familiar with the printing software, you should be be ready to go. In case of questions, we are always here to assist.
Bartender Cloud

Call for Price

BarTender Barcode & Label Making Software – Professional Edition

£

427.95 –

£

2,499.95 exc. VAT

Bartender Enterprise Edition Label software BTE-3-3YR 1x Lic. for 3 Printers +3yr Std M&S.

£

2,545.00 exc. VAT

EnLabel Professional Label Design & Print Software

£

365.00 exc. VAT

EnLabel – Basic Label Design & Print Software

£

250.00 exc. VAT

BarTender Automation License – 10 Printers

£

2,526.00 exc. VAT
Epson desktop colour printers
Epson ColorWorks C6500 Series

£

2,797.95 –

£

3,729.95 exc. VAT

Epson ColorWorks C6000 Series

£

2,144.00 –

£

2,195.00 exc. VAT

Epson ColorWorks CW-C4000e (mk) Desktop colour label printer Matte Black Ink

£

1,340.00 exc. VAT

Epson ColorWorks CW-C4000e (bk) Colour Label Printer

£

1,340.00 exc. VAT

Epson ColorWorks C3500 Colour Label Printer

£

1,349.00 exc. VAT

Epson ColorWorks C7500 Colour Label Printer

£

6,480.00 exc. VAT
TSC Thermal Transfer Label Printer MX241P

£

1,499.95 exc. VAT

TSC TE310 Thermal Label Printer 300 dpi with Bluetooth

£

384.95 exc. VAT

TSC MX341P Thermal Transfer Label Printer

£

1,599.95 exc. VAT

TSC Alpha-40L Portable TT Label Printer + MFi Bluetooth + Linerless

£

604.95 exc. VAT

TSC MX641P Thermal Transfer Label Printer

£

2,306.95 exc. VAT

TSC Portable TT Label Printer Alpha-40L RFID, 203 dpi, 5 ips + WiFi + Bluetooth

£

1,023.52 exc. VAT
Plain white labels on rolls