Lotus Labels – Your printing hub in the South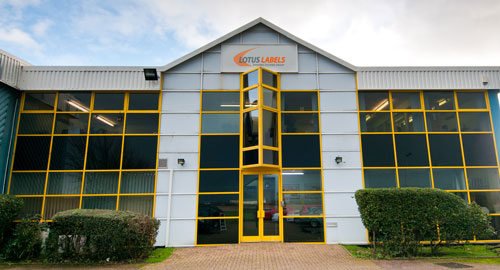 At Lotus Labels we offer expert solutions for all your labelling requirements. Over the last 4 decades we have been supplying labels and labelling products to thousands of companies in the UK and abroad.
We are here to serve you in a friendly, constructive manner and provide excellent advice and support.
Your label projects are very important to us. We always make sure you are fully satisfied with the quality of your products.
Please approach us with any product identification or labelling project you might have. We have the experts and powerful printing press technology including digital, to handle your printing demands.
We have assisted many of our clients in industry and retail to set up their own thermal printing systems including software and scanning devices. We also supply handheld labelling solutions for all your pricing, date marking, batch numbering, bar-coding and product identification processes.
In February 2014 we became a member of the international Dynamic Systems Group of companies. This has further expanded our product portfolio and know-how into special industrial label applications, equipment and security printing.
Company Information
VAT Registration Number: GB 190 5823 54
Company Number: 2145720