Guide to Label Design
If sending us your own label design for print we accept graphic designs in pdf format.
Alternatively if ordering from one of our standard label types, e.g. hazard labels, electrical testing etc., you may need to supply only the text copy.
We will review your supplied designs/ wording to make sure you have supplied all the necessary information. If you would like to send us your design for advice before ordering we are happy to review at no cost – please use the following page to send us your design: https://www.lotuslabels.com/quick-quote
Common considerations
You should consider:
Title
Description
Weight/ Price
Regulatory requirements for your product labelling
Full colour process images
Specific materials/ adhesive type required
Optional considerations
Radius corners
Our experience has shown that using radius rather than square corners will:
Inhibit the label from peeling
Speed up cut time for digital cutters
Reduce risk of pinching and bowing (when using a steel rule die)
Help control resin flow
Level of engineering required
Over-engineering of label design and adhesive specification can cause unnecessary extra manufacturing costs. The adhesive should be matched to the requirements of your product. For example, if designing for a label on smooth surfaces there is no need to use a thick adhesive (e.g. 3M 468) as this will lead to extra cost and no added benefit. Label substrates should be matched to product use, for example consider if it is necessary to use a chemical resistant polyester over a UV resistant polycarbonate. Common label substrates that you may consider using include film, foil, holographic, metallic, paper, release liners, and synthetic.
You can find many different common applications for labels in our Printed Labels section:- browse our catalogue and you will get a good idea of the different materials and applications our label types support. Your label material will depend on the product – clothing labels and food product labels for instance will require totally different materials and adhesives.
Graphic design
Margins and Bleed:
Always keep text and important graphics in your label design away from the edge of the frame.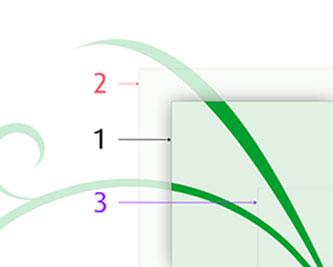 1. Trim is where the product will be cut.
2. Bleed is the zone outside the trim area.
3. Margin is the zone inside the trim area.
The design should bleed outside the cutter line by 1mm. Cutter lines should be placed on a separate layer for easy removal. Cutter lines also need to be editable within an EPS file or removed completely. Label dimensions, radius corners, colours, instructions etc, may be placed in a README file
Colour choice
Do not use more colours than necessary. In general a 3 colour design works well and will look good. Bear in mind that colours seen on a computer screen may not be exactly what you will experience on a finished printed product. Keep text and backgrounds high contrast and use 'clean' fonts for lettering and type. As standard your labels will be printed either 1 colour, 2 or more spot colours and/or 4 colour process. If they are to be process, please ensure colours have been converted and saved as CMYK. The maximum screen ruling is 150 dpi with a minimum 3% dot.
If you would like to discuss any issues in your label type/ material selection or designs that you will be sending us email [email protected] or give us a call on 01323 737888.
Guide to Printing Software
Label design using your own thermal or digital printing device varies depending on the software product you have chosen. The main software products for labelling which we support include:
Bartender
Enlabel
LabelDirect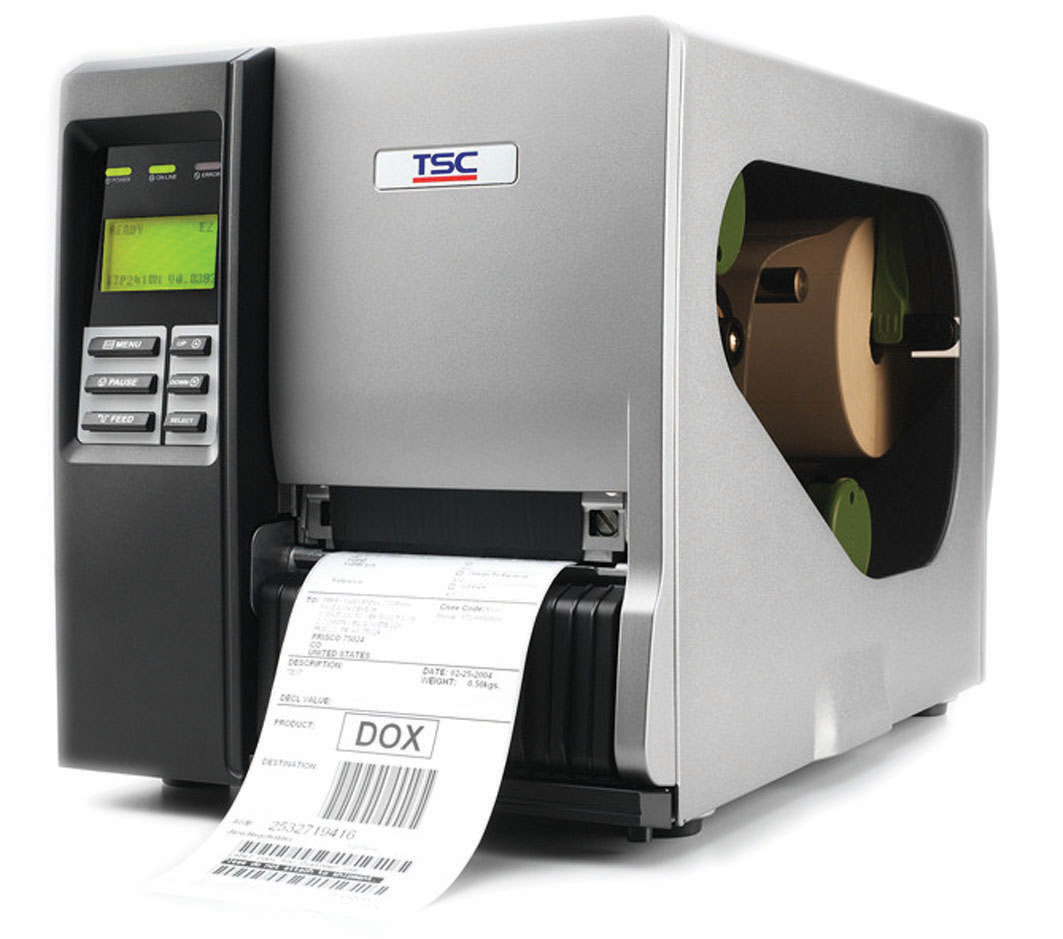 A leading design and print software for labels, barcodes, cards and RFID tags.
Your first resource should be the Bartender manual, which can be found here: http://www.seagullscientific.com/label-software/bartender-software-manuals.aspx?lang=en
You can also find useful video guides for:
Getting Started with BarTender
See how easy it is to design templates with BarTender.
Using "Page Setup" to configure BarTender for your label stock
Introduction to the Companion Applications
An overview of the Companion Applications for BarTender.
[ALL TRAINING VIDEOS:
http://www.seagullscientific.com/label-software/barcode-label-software-training-videos.aspx?lang=en
]


EnLabel is a comprehensive label design and print package that allows you to effortlessly design sophisticated labels utilising barcodes, variable data and database integration for output on any Windows printer.
You can find lots of resources for using Enlabel here: http://www.imagecomputersystems.com/resources.asp.
Overview of SOLO printing system: http://www.imagecomputersystems.com/tutorials/overview/overview.html


LabelDirect is a PC labelling program written for specific printer ranges which offers unrivalled performance and control of your printers' features.
You can find a useful overview of how LabelDirect works here: http://www.imagecomputersystems.com/downloads/resources/label%20direct%20datasheet.pdf