Confectionary Labels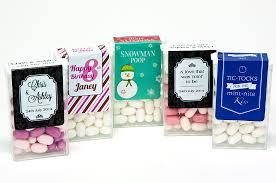 One of the UK's Leading Suppliers of Confectionary Labels!
Why choose digital printing?
Digital label printing is great for short runs and runs with variable data in such as barcodes.  This is due to there being low material costs such as not having plates made as you have to with traditional printing methods.  With the speed digital printing technology is advancing the quality and turnaround time is always improving.  Plus with less wastage and material usage with the paper and toners it is also environmentally friendly!
What is the minimum order?
Here at Lotus Labels there is no minimum quantity that you have to order!
What is rewind or unwind direction?
This is how the label feeds off of the roll.  If you are having your labels machine applied then this is an important factor to consider.  You will most likely need labels printing narrow edge, which means the label, will come off of the roll with the longest part being the width.  If you are unsure you can ask our advice of which will suit your needs best.
How long until I get my labels?
We work on a 3-5 day turn around and with a next day courier service for piece of mind.  However we do cater for urgent order so please ask on ordering should you have and special requirements for delivery.
Call our sales teams for more information on 0044(0)1323 737888 or [email protected]
**labels shown are for visual representation only**