Label partners for UK Industry
The Lotus Labels team have a history of long relationships with some of the UK's leading brands, manufacturers and retailers. As part of the Dynamic Systems Group with print production bases and technical teams in the UK and Germany we are able to provide a very wide range of specialist labelling services – not only label printing, but also technical project consultancy.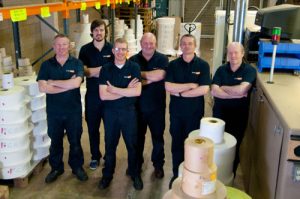 Solid Expertise
We are at the heart of label production every day and understand the latest trends in the industry. We share our group-wide know-how with you and make sure that you benefit.
We assign a dedicated team member to your account from day one. You always know whom to speak to and you can be confident that we are up to speed with your account. Your consultant is always on hand to advise and respond quickly to any changing situations in your production requirements.
We consult and support you with:
Selection of suitable paper substrates or synthetic materials for your labels
Selection of suitable adhesives, depending on use and environmental conditions
Choice of printing and converting processes
Customised label designs for special applications
Specification of in-house printing systems, including software
System set-up and life-cycle support, repairs and maintenance
Selection of suitable thermal transfer ribbons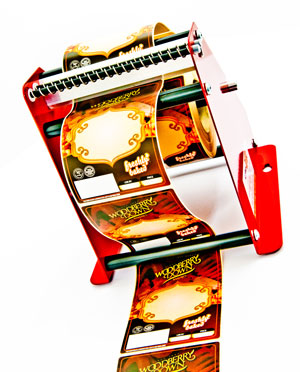 Product Specification

Expert advice on Brand Protection, Barcoding, Security Printing and Special Materials.
Printers and Accessories

Software and hardware advice as well as help setting up your devices and technical support.
Label Design

Advice on effective label design, label requirements and industry standards.
Materials

Help selecting the appropriate materials for your labels to suit your specific application.
We aim to build a long-term relationship with your team and build trust through excellent performance. Please give our Business Manager Alex Moffat a call on 0044(0)1323 737888 or email him @ alex@lotuslabels.com.